UNIVERSAL LAW:
Mark 12: 29-31, 33
29 And Yahushua answered Him, the first of all the commandments is, Hear O Yahuthim; The Sovereign our Almighty is one Sovereign:
30 And thou shalt love the Sovereign thy Almighty with all thy heart, and with all thy soul, and with all thy mind, and with all thy strength: this is the first commandment.
31 And the second is like, namely this, Thou shalt love thy neighbour as thyself. There is none other commandment greater than these.
33 ...and to love his neighbor as himself, is more than all whole burnt offerings and sacrifices.
_________________________
all nations must get real clear on the above
UNIVERSAL LAW.
Psalm 83'ers in particular.
it will be a true exercise in humility to bring yourselves to tell the Truth...after hating US so...
in order for all tribes to heal + get out of the devil box- it means folks will have to worship Him in Spirit + Truth. all this hate puts folks in direct violation of His Word. there are a lot of folks hating on Blessed Black folks that need to get that together. stat.
i AM anxious for nothing...just a call to apply a sense of urgency;)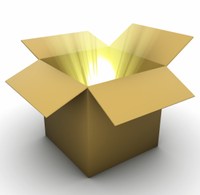 continuing to put things in perspective...in order to break psychological locks for the tribe of Yahudah- we
must
turn to Him + Obey Him as well. humble ourselves. fall on our knees. say what we need to say to Him. turn from sin. walk His Word, wielding His Word...our Sword of the Spirit.
free our minds...
while He places His enemies at our feet, as it is written...
as this happens, we must look like Messiah and do the following in relation to each other and all others:
______________________
UNIVERSAL LAW:
Romans 12: 14-21
14 Bless them which persecute you: bless, and curse not.
15 Rejoice with them that do rejoice, and weep with them that weep.
16 Be of the same mind one toward another. Mind not high things, but condescend to men of low estate. Be not wise in your own conceits.
17 Recompense to no man evil for evil. Provide things honest in the sight of all men.
18 If it be possible, as much as lieth in you, live peaceably with all men.
19 Dearly beloved, avenge not yourselves, but rather give place unto wrath: for it is written Vengeance is mine; I will repay, saith the Sovereign.
20 Therefore if thine enemy hunger, feed him; if he thirst, give him drink: for in so doing thou shalt heap coals of fire on his head.
21 Be not overcome of evil, but overcome evil with good.
___________________________
looking around, it seems that quite a few folk need to humble themselves.
more would be wise to say what they need to say to Almighty and each other.
be Love.
keep Sabbath set apart.
follow Him...
...in doing so, His People could- with the Victory, King David dance this whole thing right on out;)
that
statement probably won't make sense to anyone else. but as He leads me, this all feels like a dance. of course, i hear music...
and i Love the song below.
it speaks to how desperately humanity needs to BOW DOWN to Almighty Sovereign Creator of ALL. the "say what you need to say" directive repetition is what folks need as they fall on their knees and let it all out. Almighty knows the soul killing lies are on a constant loop...all day.
whatever 'it' is...just say what you need to say! make sure that you do/have done
John 3:16
- understanding Messiah and Yahweh are one. then ask Him to pray for + help US all follow Him on in... with the win.
there are only two teams + one Yah...despite the illusion of many everything, ya'll.
it is my sincere soul prayer in Messiah's Mighty Name that more will say what they need to say:
ONE YAH~ ONE MESSIAH~ ONE WORLD