UNIVERSAL LAW:
Isaiah 2:2-3
2 And it shall come to pass in the last days, that the mountain of the Sovereign's house shall be established in the top of the mountains, and shall be exalted above the hills; and all nations shall flow unto it.
3 And many people shall go and say, Come ye, and let us go up to the mountain of the Sovereign, to the house of the Almighty of Yacob; and he will teach us of his ways, and we will walk in his paths: for out of Zion shall go forth the law, and the word of the Sovereign from Yerusalem.
_____________________________
the emphasis in the above Scripture is mine.
i AM seeking to highlight the importance of making sure that we are about our Father's business - Law Givers as written in Scriptures. we are to give the Law until everyone on earth has heard it. there will come a day when His Word will not be heard...as it is written.
please know there is a horrid inverted duplicate in full effect. these faux law givers- or more aptly named law makers- are in the feverish process of passing the laws they intend to give. recognizing Messiah of Scriptures will be outlawed...
agnostics/atheists will be out of here as well. an excerpt from the link below:
"
The 7 Noahide Laws have already been passed into official law in the United States in honor of Menachem Mendel Sneerson's 89
th
birthday by a traitorous Congress in 1991 under President George H.W. Bush, making it legal for our government to literally decapitate US citizens on a grand scale."
"This law established what is called
"
Education Day
"
and after reading this article I'll let the reader decide what that stands for. Every president we've had since Ronald Reagen has endorsed this treachery, showing just how low this country has sunk and the level of power that these Jews wield at the highest levels."
one can better recognize the inverted/perverted counterfeit production...
once one understands the Truth about this symbol and its occult origin: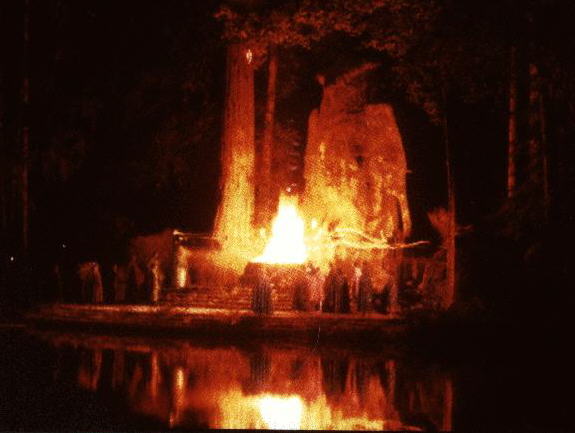 UNIVERSAL LAW:
Amos 5:26 - But ye have borne the tabernacle of your Moloch and Chiun your images, the star of your g-d, which ye made to yourselves.
Acts 7:43 -Yea, ye took up the tabernacle of Moloch, and the star of your g-d Remphan, figures which ye made to worship them: and I will carry you away beyond Babylon.
John 8:44 - Ye are of your father the devil, and the lusts of your father ye will do. He was a murderer from the beginning, and bode not in the the truth, because there is no truth in him. when he speaketh a lie, he speaketh his own: for he is a liar, and the father of it.
_________________________
http://theendofzion.com/noahide-laws-the/
the link above is provided as a place to start getting familiar. in all things, ask Him to show you what He wants you to know;) this is what i AM learning to do more and more...daily. praying without ceasing- as i follow Him...
though called the "star of David"...in Truth it has nothing to do with King David.
at his fall...Solomon, King David's son, can be associated with this UNLawful symbol. though the symbol has been said to exist long before Solomon...strange g-ds + strange women = all bad, throughout time. if the wisest man can fall behind arrogant disobedience. i AM REAL clear on the importance of keeping low + close to Almighty;) i pray that Messiah even, will pray for me that i don't fall...
it is preferable to keep to His Law...as it relates to all things at this point in the game...in doing so, one recognizes that the wicked followers of ancient babylonian, outlawed, oral traditions in lieu of Torah- if that, most do what they wilt all day every day. these devils are inverting + perverting Scriptures. those that don't study/search Scriptures will never be the wiser;(
all Scriptures where Messiah addressed these devils head on...they don't recognize. the Noahide Laws bans the Scriptures outright. Messiah's warnings regarding the synagogue of satan/lucifer have been edited away...
as if that will make a whit of difference. such arrogance precedes utter destruction.
it is already written:
_____________________________
UNIVERSAL LAW:
Genesis 49: 8-12
8 Judah, thou art he whom thy brethren shall praise: thy hand shall be in the neck of thine enemies; thy father's children shall bow down before thee.
9 Judah is a lion's whelp: from the prey, my son, thou art gone up: he stooped down, he couched as a lion, and as an old lion; who shall rouse him up?
10 The sceptre shall not depart from Judah, nor a lawgiver from between his feet, until Shiloh come; and unto him shall the gathering of the people be.
11 Bind his foal unto the vine, and his ass's colt unto the choice vine; he washed his garments in wine, and his clothes in the blood of grapes:
12 His eyes shall be red with wine, and his teeth white with milk.
Revelation 17:14 - These shall make war with the Lamb, and the Lamb shall overcome them; for he is Sovereign of sovereigns, and King of kings: and they that are with him are called, and chosen, and faithful.
_____________________________
Judah aka Yahudah...time to awake.
it is my hope that others will see the great effort those hosting defeated devil spirits will take- to get His people outside of His Will/Word...and protection.
making noise, divide + distract is a favorite ploy of the defeated ones.
Obeying Him/His Word is worth more to Him than anything else. ultimately, obedience to Him is where our salvation may be found. Messiah already conquered death + redeemed humanity.
if folks would just come inside from the storm and Obey Almighty's Law...they would be protected. there is some persecution attached. those of US in the know, simply do a David dance, throw up some thanks, worship + praise to Almighty ...then ask Him, what's next? LOL. it is all counted as joy;) outside of making noise, there is not much defeated devils can do. unless Almighty has chosen US to blaze of glory it in His Spirit through imprisonment/physical persecution- they are only making noise + building patience. either way, it is
all Good
, when walking in His Word/Him + Light;)
___________________________
UNIVERSAL LAW:
Isaiah 2: 4-5
4 And he shall judge among the nations, and shall rebuke many people: and they shall beat their swords with plowshares, and their spears into pruninghooks: nation shall not lift up sword against nation, neither shall they learn war any more.
5 O house of Yacob, come ye, and let us walk in the light of the Sovereign.
UNIVERSAL LAW:
1 Thessalonians 4: 16-18
16 For the Sovereign himself shall descend from heaven with a shout, with the voice of the archangel, and with the voice of the archangel, and with the trump of Almighty: and the dead in Messiah shall rise first:
17 Then we which are alive and remain shall be caught up together with them in the clouds, to meet the Sovereign in the air: and so shall we ever be with the Sovereign.
18 Wherefore comfort one another with these words.
___________________________
ok...so the sound of His Shout...such an Awesome sound is beyond my comprehension, really;) i just know that despite my best efforts-what i imagine, in no ways matches His Might + Glory.
so for now, i AM grateful that the song He put in my heart + the sound of His Shout envisioned= indescribable... that is the best i can do, in my efforts to put things into words.
all i know for sure-
whatever
Yah got going on/underway- my soul's prayer is that He won't do it without me;) i want to be His vessel about His business, ready + in the number. as close to Him as He will allow. for Real.
for Real.
1 Thessalonians 5:4
is a nice nugget of yumminess.
sometimes, i go to Scriptures for greater Understanding and Patience...and end up getting stuck reading + searching the Scriptures. seeing what things mean in Hebrew. just having a ball in Him!;) i like to read the full chapter when someone gives me Scripture. some people tend to cut and splice the Word to shape behavior, I've found;( instead of "go look it up"...they operate from place of "take my word for it.";( so many folk DO just that.
studying to show oneself approved is going to be the only way, all signs indicate, to Stand Strong during this full circle. walking closely with Him. since there is a massive big impostor production scheduled...if souls can't recognize His Word/Voice, that can only = deceived + all bad.
think:
http://focusedpurpose.blogspot.com/2013/10/folks-gotta-know.html
http://beyondthephysical.blogspot.com/2012/10/the-possibility-of-fake-anti-christ.html
http://beyondthephysical.blogspot.com/2008/05/spiritual-hierarchy-structure-and.html
what folks ultimately believe is entirely between them and the Creator of their understanding...
i believe and AM a witness- Almighty hasn't given US a spirit of fear...but one of Sound Mind, Power and Love. so...i wanted to share a couple of my favorite prayers + songs;)
both are songs of King David;)
you know, King David, was kindda gangsta. i think this is why i like him so much; Abraham, too. i AM inspired by King David's heart as he walked with Almighty and his favor with Almighty. as well as being inspired by Abraham's ripping down
all
idols flow. Messiah...puts "o" in the "og"...like Ancient of Ancients, original gangsta, turning over tables with it- administering the righteous Act Right smackdown. lol! Nehemiah meant business as well...
when one thinks about it...it is difficult not to see; we come from a loooong line of ain't no joke, not playing but sober minded, Yah's business is meant folk;)
know the Truth and it shall make you free indeed.
why are folks playing when so many are enslaved all around US? that's
not
Love.
so when He Calls to me, as His daughter, to Stand and Speak...
yep.
folks will feel the full force of Messiah, whole host of heaven + forefathers;)
i AM my Father's daughter...and
He's got it like that.
in a world of inverted chaos and confusion...i don't take it personally anymore when folks get things twisted up in their heads and think me a man or whatever else designed to silence. who argues about a person's gender? personal practices? the strong delusion crew, indeed;( po thangs...
we speak that which is in our hearts...so if there is confusion on the inside- which is all there can be when operating outside of His Word/Him- of course, it will come out of folks' mouths. that's what's written.
the strong delusion crew deceive themselves first...then anyone else foolish enough to jump on their demon infested carnival from + headed back to hell ride.
no thanks. i AM with Him + Good.
___________________________
Psalm 57-1:11
1 Be merciful unto me, O Sovereign, be merciful unto me: for my soul trusteth in thee: yea, in the shadow of thy wings will I make my refuge, until these calamities be overpast.
2 I will cry unto Almighty most high; unto Almighty that performeth all things for me.
3 He shall send from heaven, and save me from the reproach of him that would swallow me up, Selah. Almighty shall send forth his mercy and his truth.
4 My soul is among lions: and I lie even among them that are set on fire, even the sons of men, whose teeth are spears and arrows, and their tongue a sharp sword.
5 Be thou exalted, O Sovereign, above the heavens, let thy glory be above all the earth.
6 They have prepared a net for my steps; my soul is bowed down: they have digged a pit before me, into the midst whereof they are fallen themselves. Selah.
7 My heart is fixed, O Almighty, my heart is fixed: I will sing and give praise.
8 Awake up, my glory; awake, psaltery and harp: I myself will awake early.
9 I will praise thee, O Sovereign, among the people: I will sing unto thee among the nations.
10 For thy mercy is great unto the heavens, and thy truth unto the clouds.
11 Be thou exalted, O Almighty, above the heavens: let thy glory be above all the earth.
____________________________
Psalm 54: 1-7
1 Save me, O Almighty, by thy name, and judge me by thy strength.
2 Hear my prayer, O Almighty; give ear to the words of my mouth.
3 For strangers are risen up against me, and oppressors seek after my soul; they have not set Almighty before them. Selah.
4 Behold, Almighty is mine helper: the Sovereign is with them that uphold my soul.
5 He shall reward evil unto mine enemies: cut them off in thy truth.
6 I will freely sacrifice unto thee: I will praise thy name, O Sovereign: for it is good.
7 For he hath delivered me out of all trouble: and mine eye hath seen his desire upon mine enemies.
_____________________________
i AM praying for/with a heart of King David...which Almighty did Love + Favor;)
i pray for a triple portion of heart + favor- that i might Stand Strong and bear witness to what He has shown me + Called me to speak. it is my sincere prayer that i give no place to wrath nor my fleshly desire to jam on the heads of silly devils, the clown crown, when they dare disrespect His Word/Him.
i AM with Him. victorious in Him. therefore...i will wait for Him while acting in accordance with His Word.
i AM truly thankful to Almighty for my friends as well as my enemies.
all
are used by Him to bless and i AM grateful. everyday is a great day to give Him some thanks and praise.
only
He is worthy...
it is my prayer that those with an ear to hear will look to Him to guide them on home. He is Real and can be found when one prays continually, seeks His Face ,walks/obeys His Word with all their heart, mind + might...
i AM a witness to His Goodness.
as we head on into...
ONE YAH~ ONE MESSIAH~ ONE WORLD