the spacing on this post is bananas. that's a heads up! lol.
i still want to convey these thoughts though, since i saw this recently...
so i thought i would share:
it's not about who is real to your face, it's about who stays real behind your back.
initially, i thought of Anon from FN...with the male energy;) suffice it to say, sometimes the Yah-less bunch gets
real
rowdy.
big hug to you;) if you were the Anon caught in the cross fire the other day...i ask that you please forgive me for my role. as time permits...i will double back and speak into that situation, if He leads me in that direction. sometimes efforts to be proactive look a lot like the need for patience;) patience...that's what i AM praying and working for daily...
a hard pattern interrupt was in order. bottom line. so, rather than give my energy to this:
double/forked tongued talking
copy His/my flow while hissing against the Word/me
hisssssy fit, nice-ty, shrill, entitlement issues
ssserpent appears to need a clue + a tan, among many other things
all this, while through my participation, allowing the seething at His Word ssssserpent to set the low level frequency/tone... instead, i decided to shut it down on my end for a minute.
after all the spirits are subject to we who walk with Him.
as such, i believe i AM to hold myself to a higher standard. so i will hold myself accountable to walk His Word...even when it seems, unfortunately, that an Ancient, grab my Sword/Word, get to work, old fashioned beat down might be around the corner. i pray not. i keep freely confessing that this is my current condition:
yet folk keep coming to see if they can make me bow down to how they "feel" about what is written? to see if i will allow them to silence me + impose their unLawful will on me?
say what
, now,
devil
?
i remind myself this is all a series of tests.
so, i take a step back, reflect on what the word Love means, 1 Corinthians 13 style...then strive to
be
Love before i come again... in multiples of ten as He gifts me.
you have now just read what goes on in my head/heart- as i struggle to do my very best to walk His Word. i thank my haters...they measure + mark my progress. my prayers are with them...
Almighty is SO Good...He
truly
takes what the enemy sought to use to destroy and turns it for our Good. i Love Him.
please know, as soon as i AM able to share Scriptures with sssssSeptember, that are not hard baked in snark, sprinkled generously with salt, topped with a more than a dash of cayenne- for a just so righteous kick in the...
that ain't right.
please know... i know it.
plus, if i persist in lobbying verbal grenades, it feels like fist fighting with an infant, at a certain point;( no disrespect. but an effort to convey how the whole thing leaves me feeling. since everybody wants to discuss...feelings.
who fist fights an infant?
know also, i AM only human and really don't do well with blatant disrespect of Him, His Word, and the truth. folks also freely lie on me to my face when they come against something that is written. all of that at once...is a bit much.
so let me tighten things up, get prayed up, and stop flaring up because this poor soul has come back for take three, of she needs me to understand she does not believe. just plain
mad
, because i won't keep the Scriptures to myself, as she has previously "suggested" which has already been rejected. while she invites me to argue with her, nice-ty as can be- about her Scripture induced "feelings"- like i wrote the Scriptures. i mean, it resonates with me like somebody is insistent that ssssssshe needs me to
promptly
publish a retraction of the Scriptures i wrote.
wt...
for real. for real. it is my prayer that ssssssSeptember will just ssssssstop it... please stop slithering through trying in vain to flex + regulate...pile on, bomb rush, sucker punch, coward girl, background, moon walking style... on the strength of her "feeling" that the Word of Almighty + alfred kinsey = same thing.
seriously? + seriously.
please ssssstop acting like i have to bow down to that madness. will you?
might someone be deceived?
in a spiritual/mental box like this?:
ssssssSeptember, is that you?
i.see.you.
lol. i got jokes;) it is hard not to laugh, when folks try to disrupt my Yah given peace, joy + flow. like they gave it to me and they need it all returned promptly!
does anybody else see how ridiculous that is?
i AM quite sober in the topics i consider + call to other folks' attention. i AM only trying to do my service and show Love to humanity. we are suffering and dying for lack of His Word, Spirit and Truth.
i AM sorry to report...the background moon walking devil spirit + assortment of other side winder dart shooters = pure comedy. why do folk get so mad that i laugh at that behavior? i know it is UNfunny. yet, i see the comedy in it all...because He gives me joy.
why do they never see how mean it is to throw side shade + racist stereotypes + false accusations? how wrong it is to try to hamper my freedom of speech? don't they know it is written, we- His hidden Mighty Ones +
all that flow with His Word, win
? plus, there's this right here:
________________________
UNIVERSAL LAW:
Psalm 19: 7 - The law of the Sovereign is perfect, converting the soul: the testimony of the Sovereign is sure, making wise the simple.
Psalm 19: 14 - Let the words of my mouth, and the meditation of my heart, be acceptable in thy sight, O Sovereign, my strength, and my redeemer.
Proverbs 21: 30 - There is no wisdom nor understanding nor counsel against the Sovereign.
__________________________
that written, said and so it is. here's a side-note: below is a little something something on the moon walk i learned in reading. forget where i found it. if/when i stumble back there, i will link...:
"The late pop singer, Michael Jackson, was a fan of Aleister Crowley. He read his books and practiced Crowley's so-called "magic" and summoning of spirits, such as that of dead singer, Liberace. Crowley was a fan of magic rituals done in tandem with sex acts. The dance Jackson did not create, but popularized, "The Moonwalk" was inspired by Crowley's book on satanism that states people should practice walking, talking, and reading backwards."
read that somewhere...which explains the chit twisting that quite a few devils like to do on the regular;( crowley seems to pop up in it all. crowley was a kinsey icon. hmmm. yet folks would lump Scriptures in with that?
http://yoy50.wordpress.com/2013/11/15/michael-jackson-was-one-of-them-too-say-it-aint-so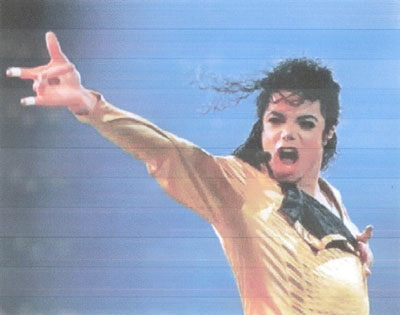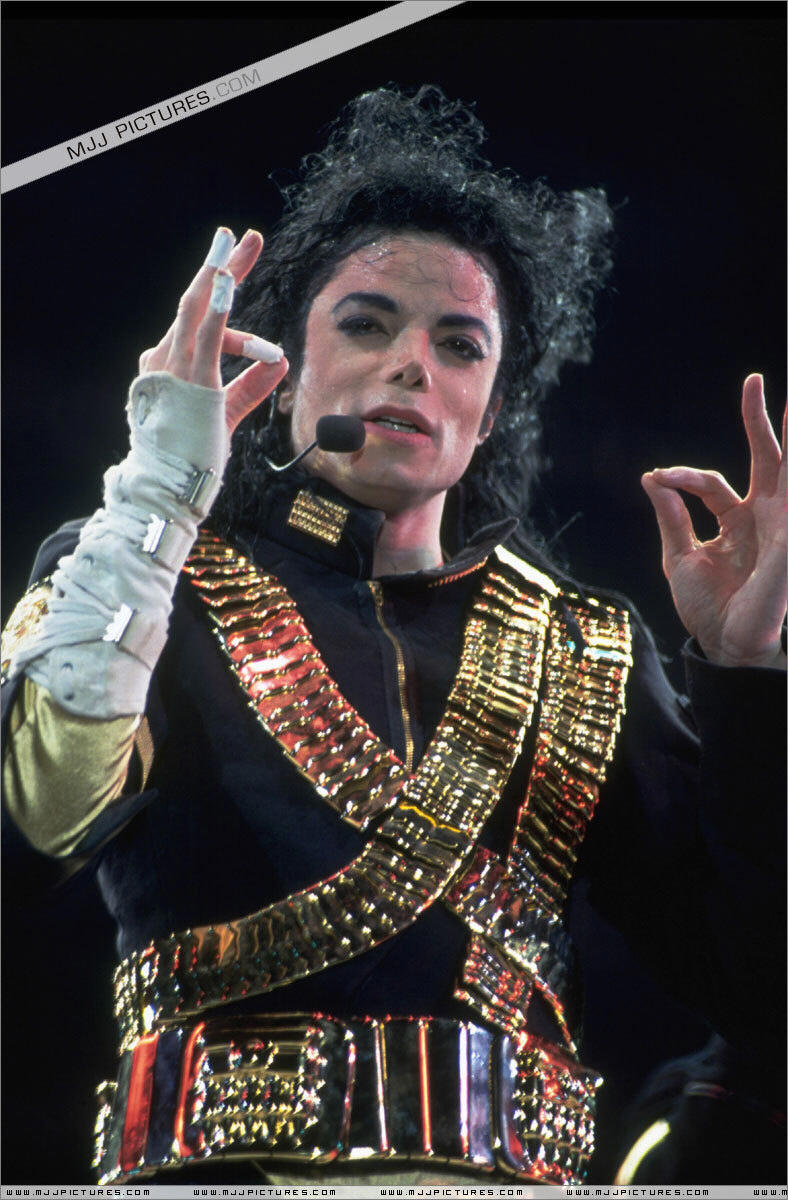 how did i miss so many things? i wasn't a fan. but dang. i simply ignored it all. now i AM paying attention;) see:
i still love you Michael and thank you for speaking up, in such a way as to wake me up. i heard you and your daughter...and pray you both know Him and the blessing of His presence.
this and other things is why i like to stop and listen closely now... to truly give ear, that i might hear. take the time to ask Him what it all means? ask Him to show me...
through it all + all the same, in these times, it is a blessing indeed to have like spirited company. on-line, off-line, any time... those that know He is the answer and to seek Him are such a blessing.
as i, with fear and trembling, in awed reverence of Almighty... work out my salvation. i look to Him to lead and guide me. He has promised that He will.
He is not a man that He should lie.
when i asked Him for a Word, then in obedience went to His Word -by which, it is written, i AM called to live.
this
is what He had to say re: the whole matter:
____________________________
UNIVERSAL LAW:
1 John 2:26-29
26 These things have I written unto you concerning them that seduce you.
27 But the anointing which ye have received of him abideth in you, and ye need not that any man teach you; but as the same anointing teacheth you of all things, and is truth, and is no lie, and even as it hath taught you, ye shall abide in him.
28 And now, little children, abide in him, that, when he shall appear, we may have confidence, and not be ashamed before him at his coming.
29 If ye know that he is righteous, ye know that every one that doeth righteousness is born of him.
_________________________
UNIVERSAL LAW- no flip nor return. the devils may copy but never overcome. there are
no
prosperous weapons formed against me nor His as long as we are close to Him. that's what's written. that's what is. those that keep pursuing, trying to switch up His message and flow, despite this Law will meet with defeat.
come in kindness, with respect, and we are all Good. i truly do operate from a place of don't start none, won't be none. others appear to operate from, say nothing no matter what (opinion = attitude, horrid bad math stuff) or i will try to
make
you keep silent. that's like chasing someone that is just buying skittles and an iced tea new school and wants to be left alone, what are you thinking stuff.
yet, if one refuses to comply and refuses to relinquish their Sovereignty without a full on spiritual war- that person is the offender, aggressor, etc?
what about the following Law that clearly states that as long as i AM with Him:
___________________________
UNIVERSAL LAW:
James 4: 7-8
7 Submit yourselves therefore to Almighty. Resist the devil, and he will flee from you.
8 Draw nigh to Almighty, and he will draw nigh to you...
_____________________________
devils are to flee...
i would recommend reading the whole chapter. it was used to reproof and correct me;) i AM truly grateful. He does this with those whom He loves, as it is written. particularly this nugget of Goodness:
_____________________________
UNIVERSAL LAW:
James 4:17 - Therefore to him that knoweth to do good, and doeth it not, to him it is sin.
____________________________
so let me keep quiet and talk to the Mighty Counselor.
at the same time, i need folks to know that my commitment to being Love does not mean they get to transgress the Law and all respectable boundaries. doing all of this, while deceiving themselves into thinking they will, also, control the response to such utter defeated foolishness. so feel free to fixate and hate every Word of Almighty that i write in the faith others will awaken and arise. hold yourselves accountable to be agreeable, even in disagreement. at a certain point, meekness does allow me to stand up.
it is my sincere prayer that when that happens, i will be close to Him, led by Him + looking like His Word in response.
thank you Anon for holding me down and inspiring me, as i come through on an Ancient faith flow...answering His Call without asking other folk for their permission to do so. obeying Him, only. i AM truly "crazy" enough for Almighty to believe and understand His Word:
__________________________
UNIVERSAL LAW:
Isaiah 55: 11-12
11 So shall my word be that goeth forth out of my mouth; it shall not return unto me void, but it shall accomplish that which I please, and it shall prosper in the thing whereto I sent it.
12 For ye shall go out with joy, and be led forth with peace: the mountains and the hills shall break free before you into singing, and all the trees of the field shall clap their hands.
Numbers 23: 19 - Almighty is not a man, that he should lie; neither the son of man, that he should repent: hath he said, and shall he not do it? or hath he spoken, and shall he not make it good?
_________________________
this post is a bit all over the place. i know folks;)
most importantly, it is out of my head, in obedience + written with much Love. it is my sincere prayer that more will reach a full Understanding, in Messiah's Name, choose sides and know that we are heading on into...
ONE YAH~ ONE MESSIAH~ ONE WORLD